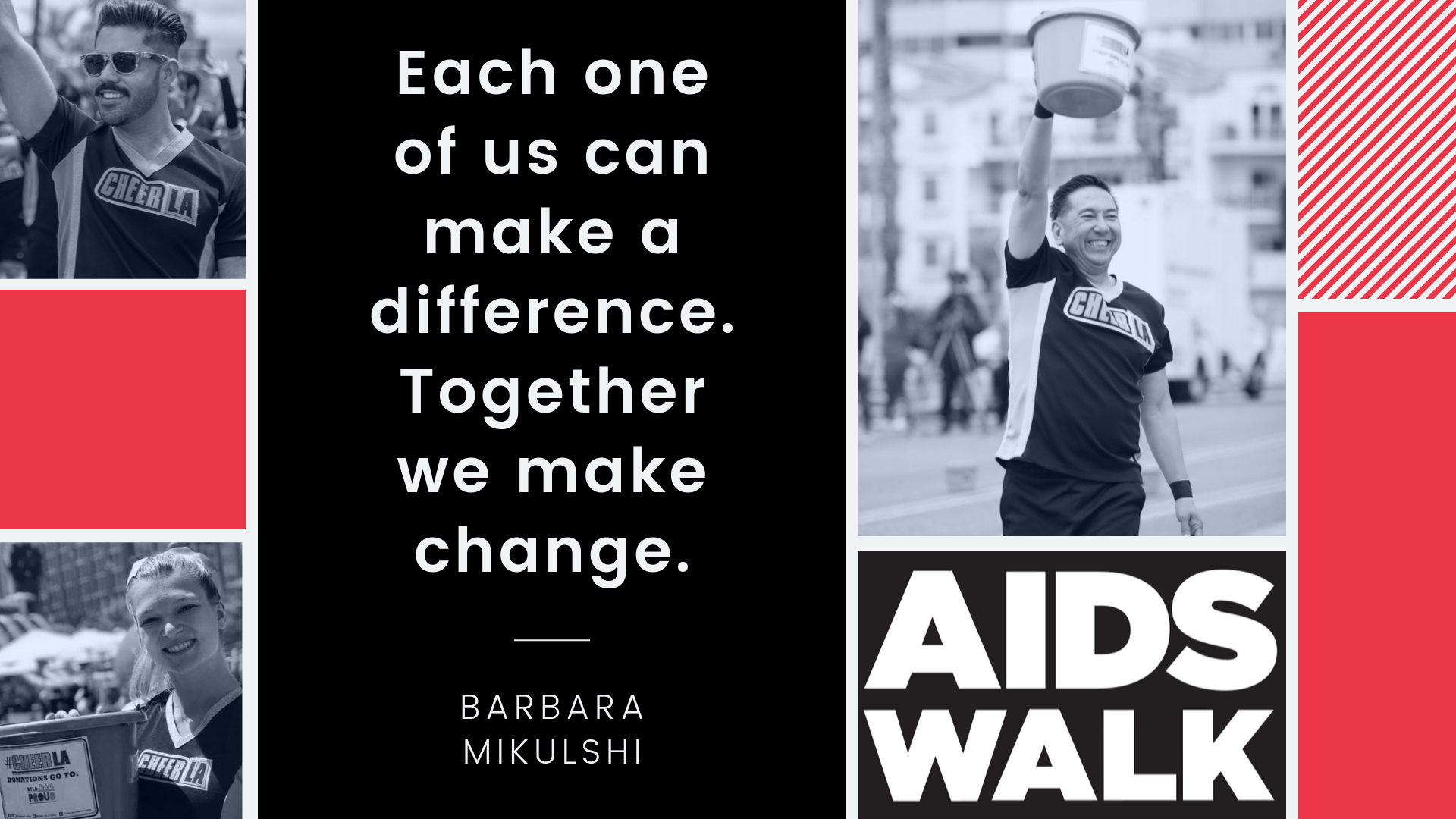 CheerLA is proud to be part of the AIDS Walk Los Angeles once again! We have a goal of $10,000 - we would love your support by sharing our fundraising page or donating today!
AIDS Walk Los Angeles is our platform to bring together communities, educate and bring awareness to the ongoing HIV/AIDS epidemic in Los Angeles County, reduce stigma, and end the epidemic once and for all.
We walk for the 35 years of history and progress behind us and for the work that still lies ahead. We walk for those who no longer can. We walk for the loudest of voices, and the voiceless among us. We walk for a city. We walk for a nation. We walk with you.
Thank you for your consideration!