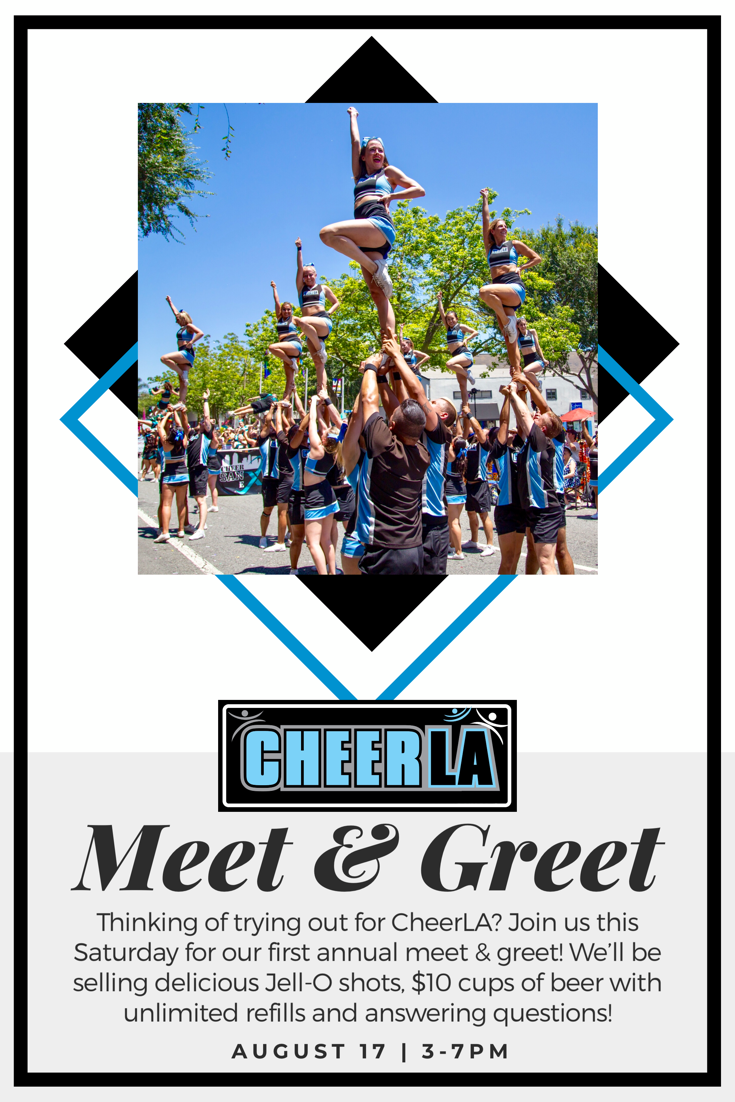 Join us for CheerLA's first annual meet-and-greet beer bust at Hi Tops in West Hollywood!
This will be a great opportunity for those interested in tryouts to meet cheerleaders from Cheer Los Angeles, ask questions, and learn about our mission.
It will be a fun and cheerful evening; we hope to see you there!
Saturday, August 17, 2019 | 3-7pm